There's nothing better for the inside of a man than the outside of a horse.

Ronald Reagan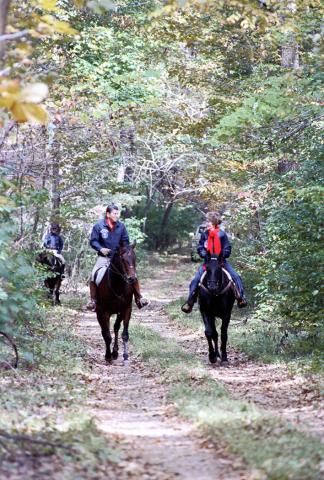 Ronald Reagan always loved the outdoors and made sure to make time for nature during his presidency. Camp David and Rancho del Cielo, his two retreats while in office, allowed for the president to relax and ride his beloved horses. He could also host heads of state and other guests in a secluded and peaceful environment.
Camp David is a presidential retreat that was built during the Roosevelt administration and allowed for seclusion while still having quick access to the White House. Rancho del Cielo, also known as the Western White House, was the private residence of President and Mrs. Reagan located in the Santa Ynez Mountains of California.