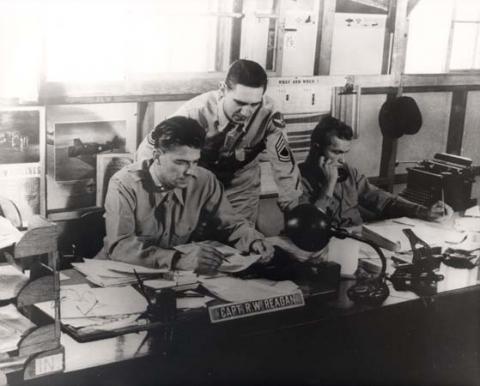 The Reagan Library provides access to information regarding President Ronald Reagan, his careers and his life to anyone requesting it. Whether you are a grade school student, a serious academic researcher, a journalist or simply a fan of Reagan we are able to assist you.
The Reagan Library has millions of Reagan Presidential documents and personal collections available for research. To determine if any of these open records are applicable to your research, please view our listings of Topic Guides or Staff and Office Collections. Information on filing a Freedom of Information Act (FOIA) request can be obtained from our FOIA information page.
Because our records are irreplaceable, and because our mandate under federal law is to preserve them, they require careful handling to protect them for future generations. Consequently, archival materials cannot be borrowed. If you visit us for your research project, we will bring the materials to you for review in our supervised research room. We will also provide you with instructions on handling original Presidential records, personal papers and audiovisual material.