I really do love baseball and I wish we could do this out on the lawn every day. I wouldn't even complain if a stray ball came through the Oval Office window now and then.

President Reagan, May 11, 1983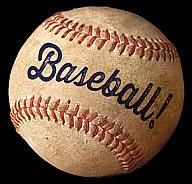 The exhibit featured over 700 artifacts, including some of the rarest, historic and iconic baseball memorabilia from the largest known private collector in the United States. Extraordinary artifacts were on display from Babe Ruth, Joe DiMaggio, Lou Gehrig, Jackie Robinson, the Los Angeles Dodgers, and scores of other historically important players and organizations.