On my desk in the Oval Office, I have a little sign that says: There is no limit to what a man can do or where he can go if he doesn't mind who gets the credit.

Ronald Reagan February 29, 1988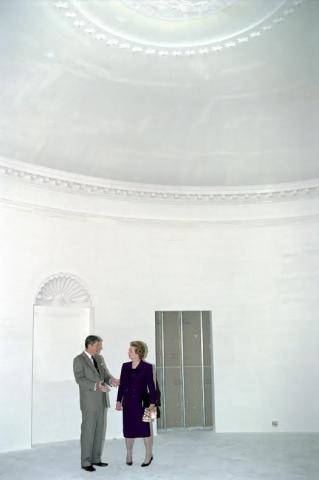 The Oval Office today is a symbol of the American presidency and its re-creation here gives visitors a moment to ponder the power and responsibilities of the president. This room is a full-sized reproduction of the Oval Office as it appeared during Ronald Reagan's presidency. The basic shape and architecture have changed little since the 1930s. But every president makes the office his own through changes in the interior design, large or small, from a new carpet to favorite works of art.