I consider the trust that you have placed in me sacred, and I give you my sacred oath that I will do my utmost to justify your faith.

- President-elect Ronald Reagan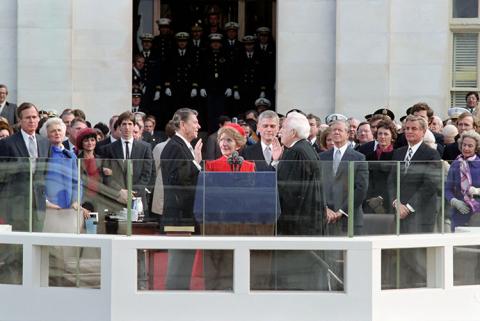 On November 4, 1980, Reagan captured the presidency with 51% popular vote over Jimmy Carter and carried 44 of the 50 states in the Electoral College. President Ronald Reagan was sworn in by Chief Justice of the Supreme Court Warren Burger using his mother's bible which was open to II Chronicles 7:14. His vision for America was a smaller government, lower taxes, and a strong national defense.