Lucky and Rex
Two dogs, Lucky and Rex, lived at the White House during Ronald Reagan's Presidency.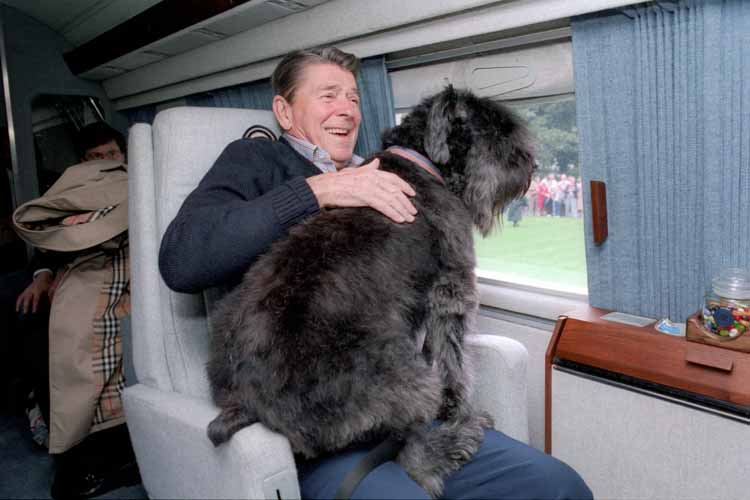 Lucky
Female
Breed: Bouvier des Flandres
September 1984-January 5, 1995
On December 6, 1984, Lucky was given to Nancy Reagan by the 1985 March of Dimes poster child, Kristen Ellis. The dog was named after Mrs. Reagan's mother, Edith Luckett Davis. Lucky was moved from the White House to Rancho del Cielo during the 1985 Thanksgiving holiday, because she was getting too big for the White House.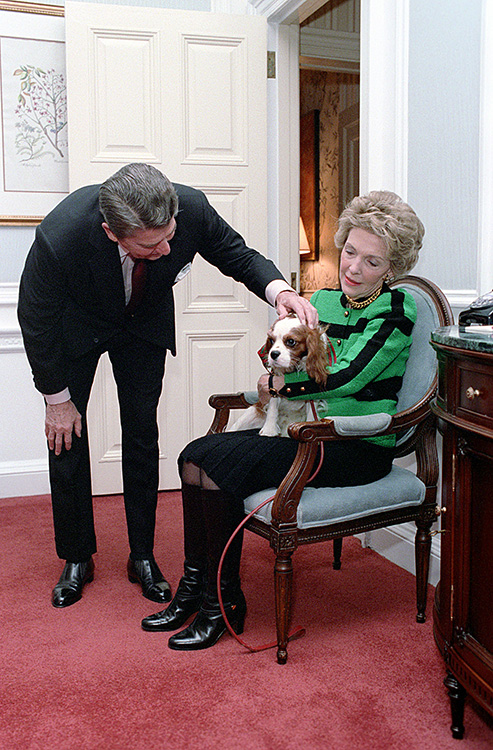 Rex
Male
Breed: King Charles Cavalier Spaniel
December 16, 1984-August 31, 1998
Rex came to the White House on December 6, 1985, as a Christmas present from Ronald Reagan to Nancy Reagan. Prior to this, Rex belonged to commentator William F. Buckley (who kept Rex's brother, Fred). The dog was named after Rex Scouten, the White House chief usher who retired in 1985. Rex lived at the White House until Ronald Reagan left the Presidency, then moved with President and Mrs. Reagan to their new home in Los Angeles.
Like all pets, Lucky and Rex eventually crossed the rainbow bridge in 1995 and 1998. They are both buried in the Reagan pet cemetery at the Reagan's ranch, Rancho del Cielo.